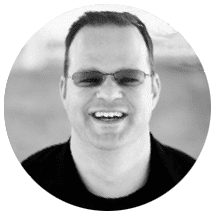 Prof. Scott
AVID Certified Expert Instructor
Experience: Expert
Lessons: 52
Certification: AVID Pro Tools
A native of North Carolina, Scott holds degrees in music performance/music education and conducting from East Carolina University, and matriculated to do his Masters and Doctoral work in music performance at The Florida State University along with a Certificate of Theory Pedagogy. Scott studied extensively with Dr. Britton Theurer (East Carolina University) and Bryan Goff (Florida State University), and has also studied with James Thompson (Eastman), Vincent DiMartino (Centre College), Edward Tarr (Germany/Switzerland), Bill Pfund (University of Northern Colorado), Robert Nagel (New York), Crispian Steele-Perkins (England), and Dr. Steven Jones (Western Michigan University).
As an active performer/clinician, Scott has performed and lectured at such places as the Juilliard School, Kennedy Center, Lincoln Center, the Eastman School of Music, Cincinnati Conservatory, Carnegie Hall, the Peabody Conservatory, West Texas A and M University, Baldwin-Wallace College, Western Carolina University, Bowling Green State University, University of Wisconsin at Madison, Ithaca College, University of Illinois at Champaigne-Urbana, Temple University, Emory University, The Ohio State University, the John F. Kennedy Center for the Performing Arts, MENC conferences, International Trumpet Guild conferences, Williams College, National Association of College Wind & Percussion Instructors conferences, Florida Music Educators Association conferences, Wyoming Music Educators Conference, Texas Music Educators Conference, and was an Artist in Residence at "Sudler Flag" Award-winning Leon High School in Tallahassee, Florida, and at Williams College in Williamstown, Massachusetts for composer Robert Suderburg.
As a seasoned performer and soloist, Scott has performed with the East Carolina Brass, Atlanta Symphony Orchestra, North Carolina Symphony Orchestra, the Virginia Symphony, Albany Symphony, Cheyenne Symphony, Denver Symphony Orchestra, Carolco Motion Picture and Television studios, The Moody Blues, Three Mo' Tenors, Mulgrew Miller, Grady Tate, Christian McBride, the Canadian Brass, Vennessa Rubins, Bob Mintzer, Maceo Parker, the Yellowjackets, Wynton Marsalis, and Vincent DiMartino.
Awards to his name include the John Thomas Boone Cultural Arts Award, the Marine Corp's Semper Fidelis Award for Musical Excellence, First Prize at the ITG solo competition (1999), co-winner of the Adolf "Bud" Herseth mock orchestra trials, Finalist at the NTC National Competition, two-time winner of the East Carolina Concerto Competition and The Florida State University Graduate Concerto Competition.
His discography includes several recordings with The Florida State University Wind Orchestra, Jazz Directions II with the East Carolina Jazz Ensemble, numerous American and German television and film scores, and recorded three Concertos by Pulitzer Prize winning composer Ellen Taffe Zwilich on the Koch label, and recorded for NPR as trumpet soloist for "Story Time" with Angela Landsbury and John Lithgow.
In his pursuit of applying current technology to students for use in their careers and goals, Scott is an AVID Certified Expert Instructor (ACI) for Pro Tools, the industry standard in the recording and live sound business, and has taken over 50 post-Doctoral courses in the field of audio, acoustics, audio for video, and live sound applications. In this pursuit of this area of study, Beckett has been involved with the renovation and implementation of new recording equipment in various business and Religious spaces, changes in acoustic environments, and production of many albums that all involve student learning and engagement.
Currently, Scott is a the owner of Blessed Dynamics, a boutique microphone and cable company specializing in hand-made products, and part owner and the Lead Instructor of Pro Tools courses for Pro Tools Certified Training Company.